Jay Adkins is the epitome of the American dream. Rising from humble beginnings, he has built a thriving business empire through hard work, perseverance, and an entrepreneurial spirit. Adkins is the chairman of ProVest Insurance Group, co-founder of Agency Sales Academy, and owner of Agency Marketing Machine. His story serves as an inspiration for aspiring entrepreneurs everywhere.
Early Life and Upbringing
Jay Adkins was born as Lauster James Adkins Jr. in 1973 in North Carolina. He was raised in a working-class family – his father worked in maintenance while his mother was a housekeeper. Adkins credits his parents for instilling in him the values of diligence, integrity, and determination.
From a young age, Adkins displayed natural business acumen. As a high schooler, he launched a house painting business and employed his friends. Adkins graduated from the University of Campell in North Carolina in 1996 with a degree in business administration. His entrepreneurial drive led him to establish his first insurance agency shortly after.
Founding of ProVest Insurance Group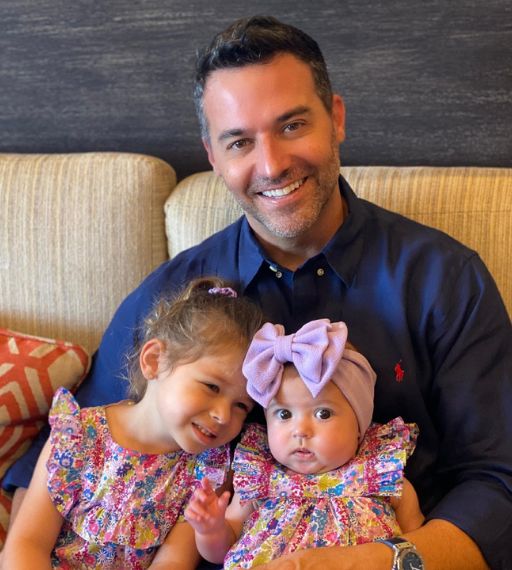 In 1998, at just 25 years old, Adkins founded ProVest Insurance Group in Bedford, Texas. He started the company with just himself and a secretary, operating out of a tiny storefront office.
Adkins spent long hours cold calling prospects and going door-to-door to sign new clients. Within a few years, through hustle and strategic thinking, he grew ProVest into a thriving insurance agency.
Under Adkin's leadership, ProVest expanded to over 150 employees and $300 million in written premiums. It was ranked one of the top 20 agencies in the United States. For his achievements, Adkins won the Allstate National Conference Award in 2007.
ProVest Insurance Group offers a full range of insurance products – auto, home, life, commercial, workers' compensation, etc. The company emphasizes personalized service and leverages technology to improve efficiency.
Launch of Agency Sales Academy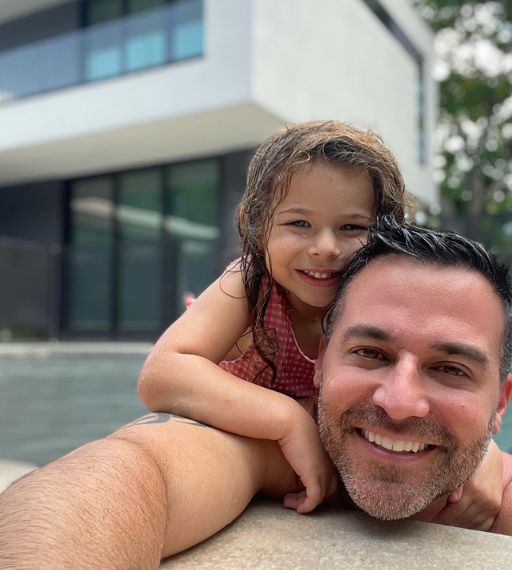 In 2010, Jay Adkins co-founded Agency Sales Academy along with Cameron Smith. They noticed that many insurance agents struggled with sales and marketing.
Agency Sales Academy provides coaching and training programs to help agents boost their sales skills. Adkins brings his decades of insurance experience to provide practical tips and strategies.
The Academy offers both online and in-person classes. The curriculum covers prospecting, networking, referrals, social media, closing deals, and more. Agency Sales Academy has helped over 300 agencies scale their sales.
For his work with Agency Sales Academy, Adkins won the Allstate President's Conference Award in 2016. This honor is given to top Allstate agency owners for exceptional business performance.
Acquisition of Multiple Agencies
Throughout the 2010s, Jay Adkins went on an acquisition spree, purchasing dozens of insurance agencies. He applied his management expertise to turn around struggling agencies.
Adkins now owns five agencies spanning three states – Florida, North Carolina, and Texas. His umbrella company, The Adkins Group, has over 500 employees and $500 million in written premiums.
Some of the agencies acquired by Adkins include:
The Hutto Agency (Austin, TX)
Bull City Insurance (Raleigh, NC)
Florida Coast Insurance (Miami, FL)
Magnolia Insurance (Dallas, TX)
Capital Insurance Group (Raleigh, NC)
Adkins integrates the local agencies into The Adkins Group while allowing them to retain their identity and culture. This allows the agencies to keep their community connections while benefiting from Adkins' leadership.
Launch of Agency Marketing Machine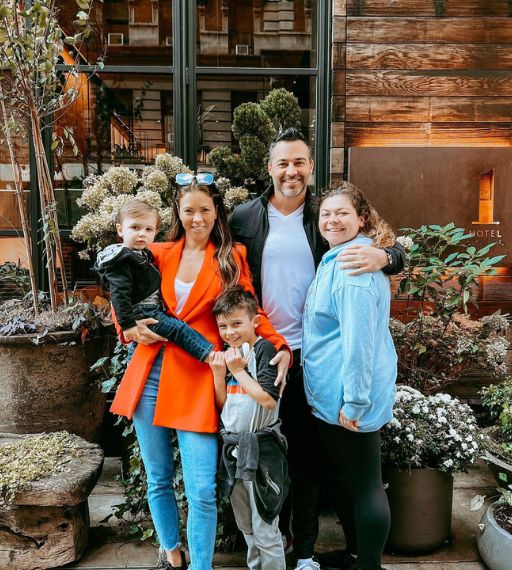 In 2015, Jay Adkins established Agency Marketing Machine, an insurance technology company based in Miami, Florida. He serves as the Chairman.
Agency Marketing Machine provides marketing automation software and solutions specifically for insurance agencies. The platform includes CRM, email nurturing, social media management, and more.
Adkins noticed that insurance agencies wasted time on manual marketing activities. Agency Marketing Machine's technology allows agencies to streamline their marketing and focus on sales.
The company has over 100 employees and has been recognized as one of the 5000 fastest growing private companies by Inc. Magazine. Agency Marketing Machine has helped agencies acquire over $3 billion in written premiums.
Accolades and Awards
Jay Adkins' illustrious career has earned him numerous accolades, including:
Allstate National Conference Award (2007) for excellence with ProVest Insurance
Florida Blue Chip Enterprise Award (2009)
Ernst & Young Entrepreneur of the Year Finalist (2010)
Allstate President's Conference Award (2016) for Agency Sales Academy
Finance Monthly Game Changer Award (2017)
South Florida Business Journal Power Leaders in Insurance (2019, 2020)
Adkins has been featured in Forbes, Entrepreneur Magazine, Insurance Journal, and other major publications. He is a sought-after speaker at insurance conferences and events.
Personal Life
Jay Adkins married Colombian actress Ximena Duque in 2017. Adkins was previously married to TV journalist Alycia Lane from 2005 to 2007.
Adkins and Duque have a daughter named Luna, born in 2018. He also has two stepsons from Duque's previous relationships – Cristian and Skye.
When not working, Adkins enjoys boating, fishing, golfing, and spending time with his family. He has homes in Miami, Florida and Marblehead, Massachusetts.
Adkins sits on the boards of the Make-A-Wish Foundation and the Boys and Girls Club of Broward County. He and his wife are actively involved in charity work supporting children's causes.
Jay Adkins Net Worth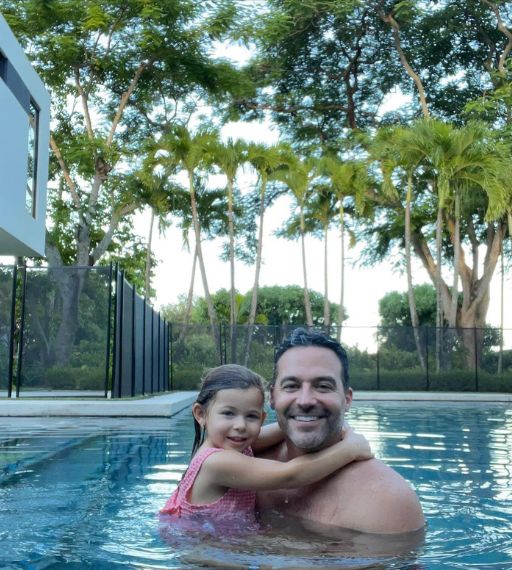 Jay Adkins has accumulated immense wealth through his various business ventures. As per reports, his current net worth is estimated to be around $30 million.
The bulk of Adkins' net worth comes from his insurance empire, The Adkins Group. With over 500 employees and $500 million in annual premiums, it is a highly valuable enterprise.
Adkins also derives income from his entrepreneur training company Agency Sales Academy. The company's programs and products generate millions in sales.
Additionally, Adkins has earned considerable profits from Agency Marketing Machine. The marketing software firm is valued at over $100 million.
Adkins owns luxury homes in Miami, Florida and Marblehead, Massachusetts. He lives a lavish lifestyle with his family, owning several sports cars and a private yacht.
As Adkins continues to expand his insurance holdings and software companies, his net worth is poised to grow higher. Given his track record, it would not be surprising to see Adkins join the billionaire club in the future.
Through strategic investments and diversification, Adkins has built lasting wealth. His net worth serves as a testament to his business brilliance and the rewards of pursuing one's entrepreneurial dreams.
Leadership Philosophy
Jay Adkins attributes his success to assembling great teams and cultivating an empowering company culture. Here are some of his leadership philosophies:
Hire employees based on attitude and train for skills. Adkins values eagerness to learn over credentials.
Give employees autonomy and trust their expertise. Micromanaging stifles innovation.
Communicate frequently and transparency. Adkins hosts weekly town halls and office walkthroughs.
Foster collaboration between departments. Adkins organizes cross-functional teams to solve problems.
Invest in professional development. Adkins provides training programs and tuition reimbursement.
Maintain work-life balance. Adkins sets boundaries and encourages taking time off.
Give back to the community. Adkins sponsors service days and matches employee charitable contributions.
Key Takeaways from Jay Adkins' Journey
Jay Adkins' journey from a fledgling entrepreneur to a tycoon offers several lessons for business owners:
Start early – Adkins launched his first venture while still in college to get a head start on honing his business skills.
Solve a problem – ProVest Insurance and Agency Marketing Machine addressed gaps in the insurance industry. Build a product people need.
Leverage technology – Adkins automated processes to gain efficiency and used data to inform decisions.
Acquire strategically – Adkins purchased agencies to expand his footprint while applying his expertise to improve performance.
Reinvest profits – Adkins continually reinvested gains to fund growth initiatives like new products, locations, and acquisitions.
Assemble a talented team – Hiring top-notch employees enabled Adkins to scale rapidly.
Obsess over customer service – Adkins built his brand around unparalleled service levels.
Never stop learning – Adkins immersed himself in the latest industry trends and best practices.
At just 50 years old, Jay Adkins has achieved extraordinary success as an entrepreneur and business leader. His rise to prominence reveals the power of perseverance, creative thinking, and a willingness to take calculated risks. Adkins has built an admirable legacy and his ventures will continue driving innovation in the insurance space for years to come.