Robert "Rocky" Bleier is a former American professional football player who played his entire NFL career with the Pittsburgh Steelers.
Despite grievous injuries suffered during the Vietnam War, Bleier displayed tremendous courage and determination to resume his football career and become an integral part of the dominant Steelers teams of the 1970s.
Let's take a look at Bleier's inspiring story and how he built his current net worth of $5 million.
Rocky Bleier's Age
Having been born on March 5, 1946, Rocky Bleier is currently 77 years old as of 2023. After retiring in 1980 at age 34, he has gone on to a successful second career over the past four decades.
Rocky Bleier's Bio and Early Life
| | |
| --- | --- |
| Full Name | Robert Patrick "Rocky" Bleier |
| Date of Birth | March 5, 1946 |
| Birthplace | Appleton, Wisconsin, United States |
| Nationality | American |
| Occupation | Former Professional Football Player |
| Years Active | 1968; 1970-1980 (NFL) |
| Net Worth | $5 million |
Bleier was born in 1946 in Appleton, Wisconsin as the oldest of four children. He got his nickname "Rocky" from his father, who remarked that Bleier was strong and muscular like a rock even as a baby.
Bleier attended Xavier High School where he excelled in football, basketball and track. He went on to play college football at the University of Notre Dame, where his team won the national championship in 1966. He graduated in 1968 with a degree in business management.
Early Playing Career and Draft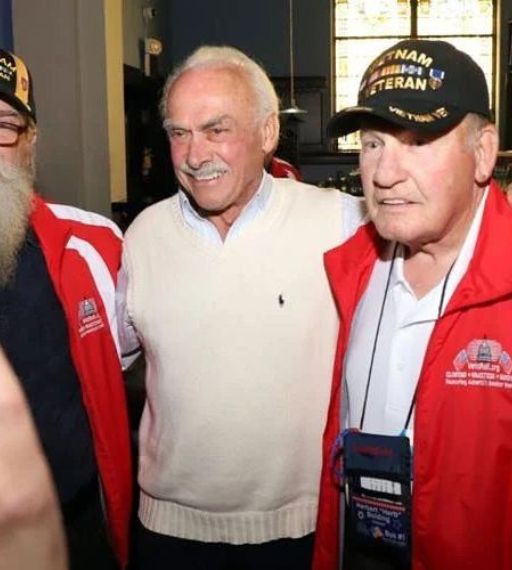 The Pittsburgh Steelers selected Bleier in the 16th round of the 1968 NFL/AFL draft. He played in 10 games his rookie season, rushing for just 23 yards on 6 attempts.
However, Bleier's football career was put on hold when he was drafted into the U.S. Army during the Vietnam War in December 1968. He volunteered for combat duty, showing his dedication and courage even at this early stage.
Military Service and Injuries in Vietnam
Rocky Bleier was deployed to Vietnam in May 1969 and served in an infantry unit. On August 20, 1969, his platoon was ambushed, and Bleier was shot in the left thigh by enemy fire.
While he was down, a grenade landed near him after bouncing off a fellow soldier. Bleier tried to jump away from the grenade but it detonated, severely injuring his right foot and leg with shrapnel.
He was awarded the Bronze Star and Purple Heart for his bravery and wounds. After months of surgeries and recovery, Bleier was discharged from the Army in July 1970 with a long road of rehab ahead. Doctors had told him he would never play football again.
Return to the Steelers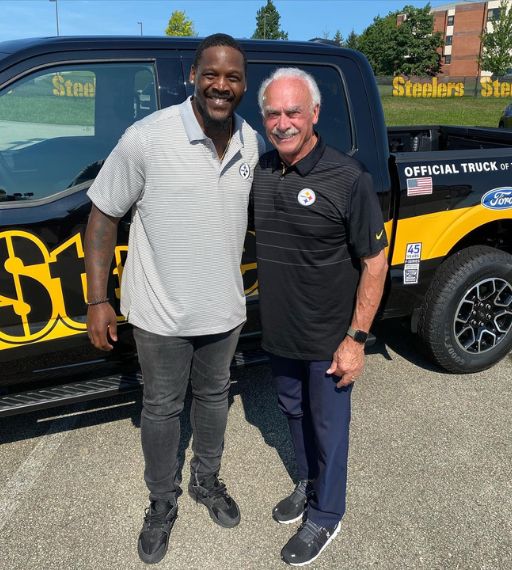 Rocky Bleier was determined to prove the doctors wrong and resume his NFL career. He rejoined the Steelers in 1970 but spent the season on injured reserve as he could barely walk without pain and weighed just 180 lbs.
He persevered through years of offseason rehab and training to regain his strength and speed. By the 1974 season, a 212-lb Bleier had earned a starting role with the Steelers.
Success with the Steelers in the 1970s
Bleier became a key player for the Steelers dynasty of the 1970s, winning 4 Super Bowls. In 1976, he and teammate Franco Harris both rushed for over 1,000 yards in a season, just the second NFL team to accomplish the feat.
Bleier scored the touchdown in Super Bowl XIII that gave the Steelers a lead they would never give up. He also recovered Dallas' onside kick to seal the Steelers victory.
Over his NFL career from 1970-80, Bleier rushed for 3,865 yards and 25 touchdowns. He added 1,294 receiving yards and became the 4th leading rusher in Steelers history when he retired after the 1980 season.
Rocky Bleier's Book and Movie
Rocky Bleier recounted his inspirational story of overcoming war injuries in his autobiography Fighting Back: The Rocky Bleier Story. It was adapted into a TV movie in 1980, with Robert Urich playing Bleier.
The biopic highlighted Bleier's courageous service in Vietnam and his remarkable recovery and return to football stardom. It brought national attention to his inspiring tale of determination.
Rocky Bleier Net Worth and Life After Football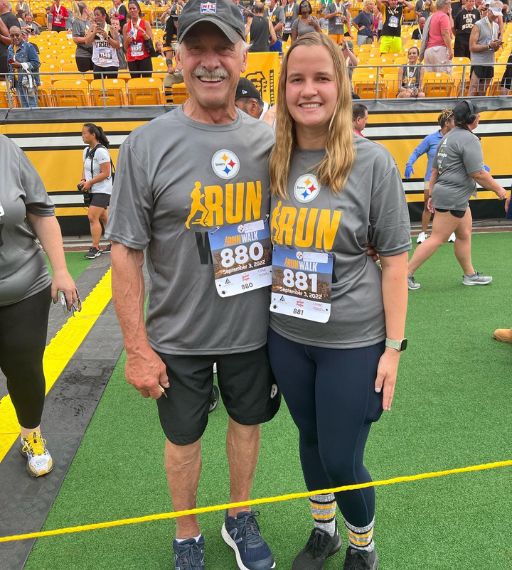 After retirement, Rocky Bleier became an author and speaker about financial management and retirement planning. He hosts a radio show and runs a financial management firm.
Through his long NFL career with the dominant Steelers of the 1970s and post-playing career as an author and speaker, Bleier has accumulated a net worth of approximately $5 million.
While the money is nice, Bleier's lasting legacy is the courage and perseverance he displayed in overcoming grievous war wounds to achieve his dreams. He serves as an inspiration both on and off the field.
Rocky Bleier's Height, Weight and Physical Stats
Despite his relatively small stature, Bleier developed the strength and stamina to excel as an NFL running back:
Height: 5 feet 11 inches (1.80 m)
Weight: 210 pounds (95 kg) during playing career
Position: Running back
Legacy of Perseverance and Grit
Rocky Bleier's story exemplifies the power of determination and hard work. His perseverance through devastating war wounds to regain his football career is a lasting testament to the human spirit.
Bleier has leveraged his inspirational story into an ongoing career as an author, speaker and commentator.
His net worth of $5 million is a reminder that success often goes to those who want it badly enough and are willing to overcome any obstacle in their path.