Liya Silver is a Russian adult film actress who has taken the industry by storm with her sensual beauty and raw passion. With lush brown hair, captivating brown eyes, and a slender, fit figure, she exudes an innocent yet sultry aura that leaves viewers spellbound.
Early Life and Background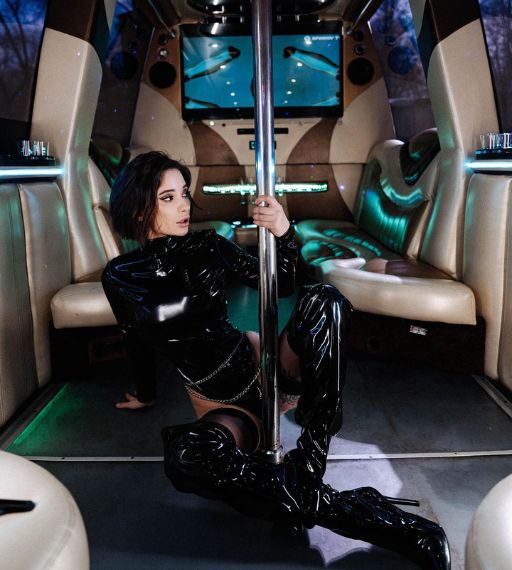 Born on February 25, 1999 in Kyrgyzstan, Liya Silver was named Kristina Scherbinina at birth. She lived with her mother in Kyrgyzstan during her childhood. After finishing high school, she moved to St. Petersburg, Russia to live with her father and pursue modeling.
Liya Silver has been candid about her unconventional upbringing, stating that her parents had a complex relationship and her childhood was not easy. However, her experiences shaped her independent spirit and gave her the courage to enter the adult industry on her own terms.
Liya Silver Height, Weight & Physical Stats
Height: 5'4″ (163 cm)
Weight: 97 lb (44 kg)
Hair Color: Brown
Eye Color: Brown
Breast Size: 34D
Bra Size: 34D
Measurements: 34D-22-32
Natural Breasts: Yes
Tattoos: None
Piercings: None
Venturing into Erotic Modeling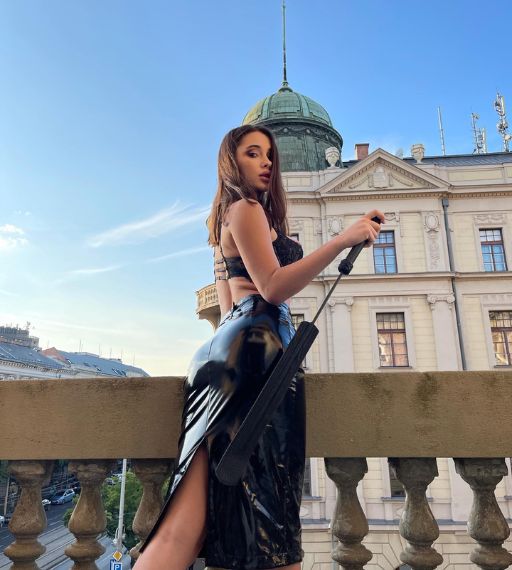 Before becoming an adult performer, Liya Silver worked as an erotic model in Russia. Her slender physique, beautiful facial features, and sensual aura made her a natural fit for nude modeling. She did various shoots for European magazines and websites, captivating viewers with her girl-next-door charm and approachable beauty.
As Liya became more comfortable expressing her sexuality in front of the camera, she realized she wanted to explore further. At 19 years old, she decided to take the plunge into filming adult scenes.
Rise to Fame in AV industry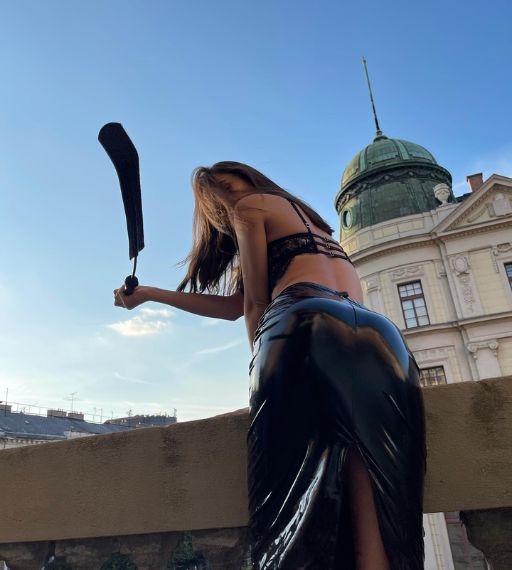 Liya Silver made her adult film debut in 2018 at age 19. She chose the stage name Liya Silver to reinvent her identity in the industry. Her natural talent and passion shone through in her first scenes, earning her avid fans.
She initially shot girl/girl scenes for websites like Babes.com. Viewers were drawn to her flirtatious energy and obvious chemistry with her co-stars. Her creative and fun-loving spirit also shines through in playful cosplay scenes filmed early in her career.
As Liya's confidence grew, so did her repertoire of scenes. In 2018, she filmed her first boy/girl scene for Tushy's title "First Anal 7." Her sensual but intense anal debut demonstrated her wide sexual interests and cemented her star status.
Liya's p*rn career skyrocketed as she shot for prominent studios like Vixen, Blacked, Reality Kings, and Private. Her work across genres from lesbian to anal showcases her versatility and strong screen presence. She brings believability and passion to every scene without losing her sweet charm.
Award-Winning Performances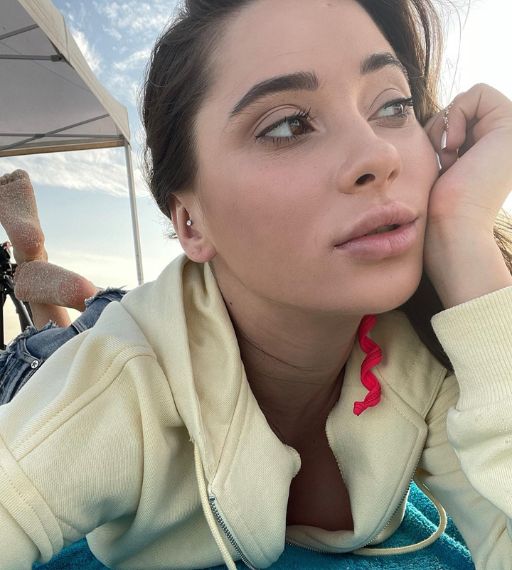 Liya's meteoric rise and riveting performances have earned her numerous adult film award nominations and wins.
In 2019, she took home two XBIZ Europe Awards:
Best New Starlet
Best Glamcore Sex Scene for "Club VXN Vacation"
The following year, she received four AVN Award nominations:
Foreign Female Performer of the Year
Best Anal Sex Scene for "Joy Ride"
Best Boy/Girl Sex Scene for "Liya 4 You"
Best Group Sex Scene for "Girl Crush"
Liya's accolades continued in 2021 with four more AVN wins:
Best Boy/Girl Sex Scene for "Manuel's Euro Tour: Paris"
Best Group Sex Scene for "Tender Kiss Little Caprice & Liya Silver"
Foreign Female Performer of the Year
Best Glamcore Sex Scene for "Apres Ski"
Her exceptional work has been recognized through over 10 industry awards, establishing her as a major adult film star.
Why Fans Adore Her
What makes Liya Silver such a standout in the porn world? Here are some of the qualities that draw loyal fans to her films:
Raw sensuality – Liya has an effortless sensual energy that translates beautifully on camera. Every glance, touch, and movement seems natural and unforced.
Intense chemistry – Liya has fantastic sexual chemistry with both male and female scene partners. Her attraction and connection with co-stars is palpable.
Passion – She approaches every scene with genuine passion, immersing herself fully in each scenario. Her enthusiasm is infectious for viewers.
Creativity – Liya brings imaginative ideas to her scenes through costumes and roleplay. She explores her sexuality fearlessly.
Natural beauty – With minimal makeup, Liya's striking features and slim, fit body shine through. Her natural beauty heightens the authenticity of every scene.
Playful personality – In interviews and behind-the-scenes footage, Liya's bubbly, easygoing personality comes through. Her charm makes her feel like both the girl next door and everyone's fantasy.
Liya Silver's unique blend of qualities has earned her a passionate fanbase eagerly awaiting every new film. She continues to expand her sexual horizons and build her porn star legacy.
Portfolio of Prominent Films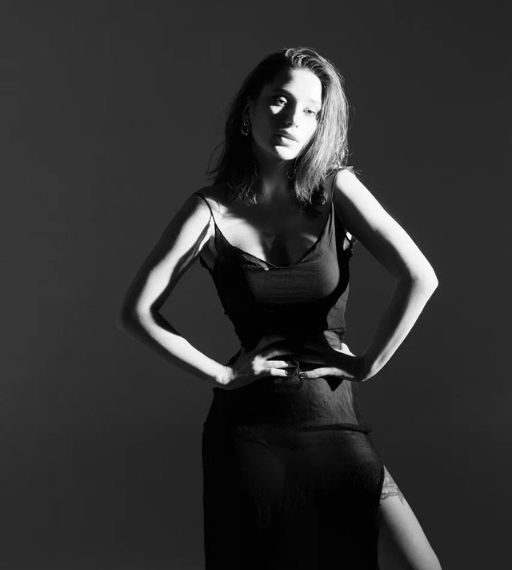 While still new to the industry, Liya Silver has already made her mark through standout scenes:
Girl/Girl
"Let's Play Doctor" for NubileFilms – Liya plays an adorable nurse tending to lover and patient Mary Rock. Their cutesy roleplay takes a turned as they share intimate kisses and pussy licking. Liya's playful spirit shines.
"Secret Crush" for Girlsway – Liya fantasizes about Jia Lissa, her longtime crush. The sexual tension is palpable as the girls finally act on their mutual attraction in tender kisses and passionate tribbing.
"Tender Kiss" with Little Caprice for Tushy – Liya and Little Caprice display mesmerizing chemistry in their first girl/girl scene together filled with wet makeout sessions, breathy moans, and mind-blowing orgasms.
Boy/Girl
"Private Casting X" for Private – Liya's very first boy/girl scene showcases her sensuality and connection with co-star Chris Diamond. Her blowjob skills and multiple orgasms impressed fans.
"Just Relax" for Babes – Manuel Ferrara guides Liya through intimate sensual massage before their passions ignite. Liya melts under his touch then returns the favor with an oily handjob and blowjob.
"Young & Glamorous 10" for Tushy – Christian Clay and Liya have intense anal sex all around a luxurious villa. Liya looks radiant posing by the pool before a hot anal romp.
Group
"Club VXN Vacation" for Vixen – Liya enjoys scintillating group sex with Jia Lissa and Alberto Blanco. The exotic balcony location and Liya's double penetration create a steamy, free-spirited scene.
"Never Have I Ever" for Reality Kings – During a flirty game night, Liya ends up in a foursome with Gabbie Carter, Vina Sky, and Kyle Mason filled with blowjobs, facials, and doggystyle. Liya's playfulness shines.
Entrepreneurial Spirit
Beyond performing, v has expanded her entrepreneurial ventures within the adult industry. She sells merchandise including personal photos, videos, underwear, and more through her official website LiyaSilver.com.
Fans can purchase access to view exclusive content and interact with Liya through messaging. She also offers in-person bookings for private dates and events.
Liya runs her businesses with admirable independence. Her professionalism and savvy creative vision indicate big things ahead as her career evolves.
Fitness and Wellness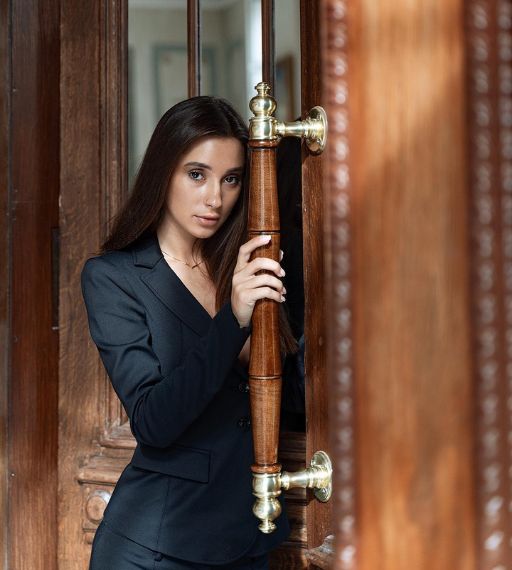 While blessed with naturally stunning looks, Liya Silver puts work into maintaining her flawless physique. She embraces regular exercise like yoga, pilates, and running along with a healthy, balanced diet.
Liya avoids drugs and excessive drinking, noting that she always wants to feel in control of her body and mind. Her commitment to wellness shows in her glowing skin, radiant smile, and confident sex appeal.
Personal Life
Liya Silver keeps her personal life quite private. While interacting playfully with fans online, she generally stays mum about details on family, friends, and romantic partners.
She has mentioned living in both St. Petersburg, Russia and Prague, Czech Republic throughout her career. Liya also often travels to exotic shoots abroad.
When not filming, she enjoys relaxation, nature, animals, and sporting events. Soccer is a particular passion of Liya's – she roots for teams from both Russia and the Czech Republic.
While Liya's personal world remains behind the scenes, her admirers are simply thrilled to witness the intimate sexual side of her life she bravely shares through porn. Her sensual aura, stunning beauty, and vivacious personality continue captivating the industry and fans worldwide.
Liya Silver: Net Worth and Income
As a rising star in the adult industry, Liya Silver has amassed an impressive net worth estimated up to $1 million. Here are some of the ways she earns income:
Adult film scene performer fees
Appearance fees for feature dancing and conventions
YouTube channel ad revenue
Instagram sponsorships and promotions
Personal website subscribers and pay-per-view
Merchandise sales from online store
Private bookings for dates/events
With multiple streams of revenue, Liya's net worth continues growing rapidly as her popularity expands. Her entrepreneurial approach ensures she profits greatly from her own shapely image and build her wealth.
The Future is Bright
At just 23 years old, Liya Silver's career remains in its infancy with limitless potential still ahead. Fans are eager to see what ecstasy she'll share through future filming firsts.
Her natural talent and creative ambition indicate many more award wins on the horizon. As Liya gains experience, her performances continue getting even hotter.
Off-camera, her wellness-focused lifestyle and entrepreneurial drive fuel big plans for the future. Liya Silver seems poised to become the next adult superstar through her unique combination of sensual beauty, striking passion, playful charm, and business savvy. Her future shines bright.